Standard medication administration times have existed for many years. These times are in place to improve efficiency and communication.  When dosing times are not specified by the prescriber, the default times in the table (see below) will be used. 
There are several medications that have unique specified dosing times: to allow laboratory values to be evaluated before the dose is given (ie, warfarin , epoetin, darbepoetin, and filgrastim at 1800); to avoid meals (ie, oral fluoroquinolones at 0600 and 1600 [meals are generally given at 0800, 1200, and 1700]); convention (ie, cyclosporine at 0800 and 2000); for patient convenience (ie, furosemide at 0900 and 1800); and, to improve efficacy (ie, statins at bedtime). Because injectable antibiotics should be started as soon as possible and prolonged intervals could affect efficacy, the dosage time for injectable antibiotics will be determined by the time of the first dose. For example, a twice daily injectable antibiotic order is received at 1400. The first dose will be scheduled for 1500. Subsequent doses will be given at 0300 and 1500. There will be a series of educational sessions scheduled with the medical and nursing staffs to go over the more subtle implications of the new policy. These sessions will emphasize to prescribers that "3 times a day" is not the same as "every 8 hours." For oral drugs, every8-hour dosing requires that patients be awakened to receive their dose. Waking the patient may or may not be necessary, depending on the medication.
Dietary supplements are the OTC products that are sold and taken for various reasons. From replenishing existing deficiencies to increase muscular bulk and strength to boost immunity.
People who are using any supplements MUST TELL THEIR PSYCHIATRIST about all the supplements they are using. 
Why So?
Drug-Drug interaction is a rule rather than an exception. Although supplements are sold with the idea of NO SIDE EFFECTS, that's not entirely true!! They may pose serious side effects along with them any medications (including anti-depressants).
Consult your Psychiatrist for any such doubt.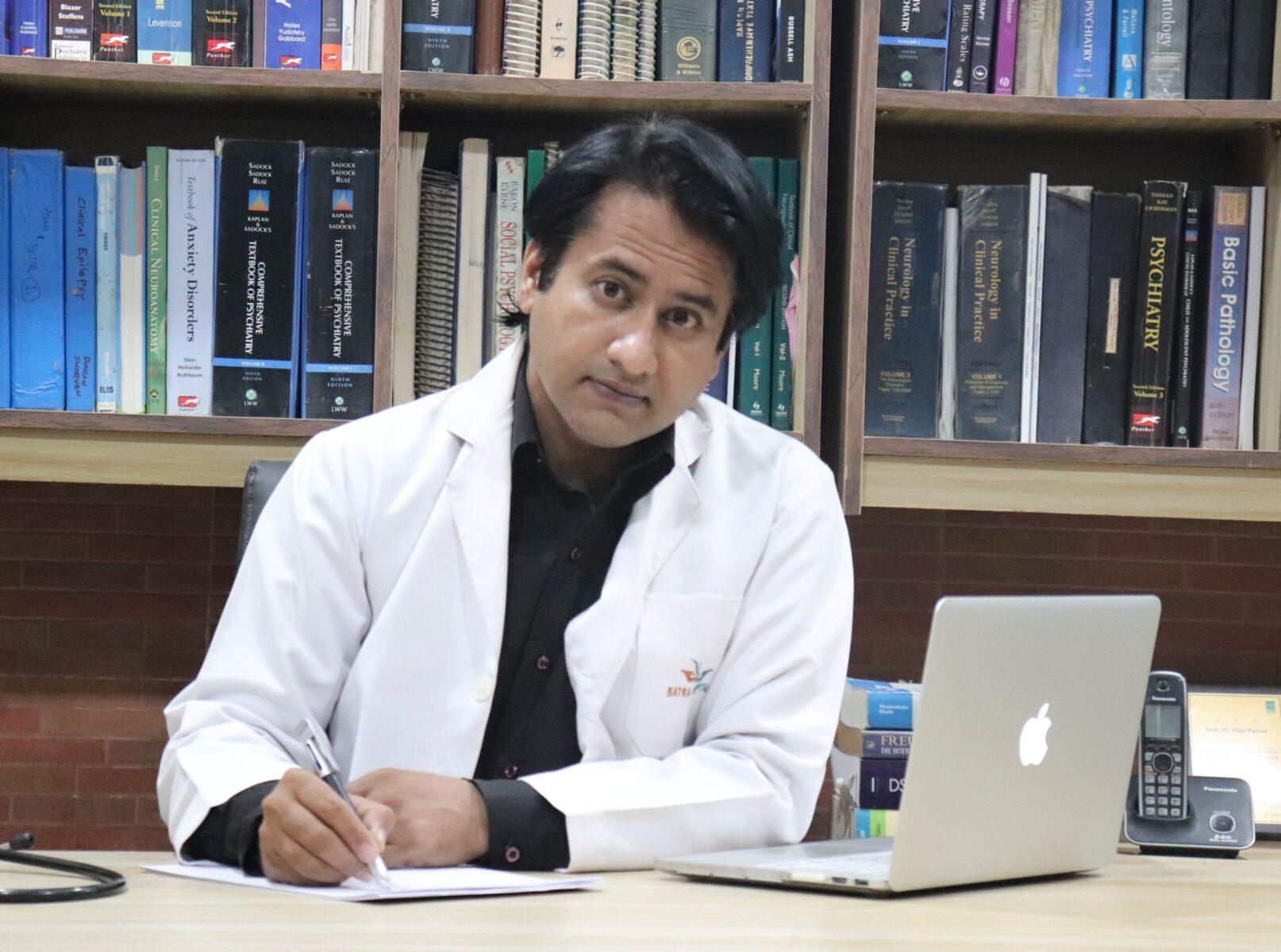 I Can Help
Dr Vijay PathakMBBS MD Psychiatry (CIP RANCHI)Positive Psychology & Psychiatry Practitioner Since 2005Dr. Vijay Pathak is a well-known Consultant and practicing psychiatrist in delhi. After completion of MBBS from Sardar Patel Medical College, Bikaner (University of Rajasthan), he worked in different specialties as Neurology, Neurosurgery, Plastic Surgery, Urology as resident Doctor. The grossly unnoticed psychological trauma among patients tilted his interest in Mental Health and he obtained an MD in Psychiatry from the legendry Central Institute of Psychiatry ,Ranchi.. He then worked in the Department of Psychiatry of RML Hospital New Delhi as Senior Resident for three years and as Research Officer for a further one year. During this period he also gained experience in the Drug Dependence TreatmentHis areas of specialization include adult psychiatry (bipolar disorders, schizophrenia and anxiety disorders), child and adolescent psychiatry (especially ADHD), de-addiction (alcohol and substance abuse) and community psychiatry. One of the Top Psychiatrist in Delhi Dr. Pathak is known to be not only effective but also compassionate with his patients, as a result of which they trust him and connect well with him.Dr. Vijay Pathak, also termed as one of the Best Psychiatrist in Delhi by many of his patients in reviews , has extensive training and experience in his profession and is well-versed in the segments of psychopathology, psychopharmacology, neuroscience, clinical genetics, psychological therapies, research methodology, and statistics.
Dr Vijay Pathak Consultant Psychiatrist in Delhi can be found on google by following tags  Psychiatrist In Delhi, Best Psychiatrist in delhi, Top Psychiatrist in Delhi, Delhi Psychiatrist, Psychiatrist in Rajouri Garden,Best Psychiatrist in Rajouri Garden, Psychiatrist in Hari Nagar, Psychiatrist in Tagore Garden, Psychiatrist in Raja Garden, Psychiatrist in Central Delhi, Psychiatrist in Ramesh Nagar, Psychiatrist in Moti Nagar, Psychiatrist in Shadipur, Psychiatrist Near Me,  Psychiatrist in Karol Bag, Psychiatrist in Rajendra Nagar, Psychiatrist in Punjabi Bag, Psychiatrist in Paschim Vihar,  Psychiatrist in Vikaspuri, Best Psychiatrist in uttam nagar, Best Psychiatrist in subhash nagar, Best Psychiatrist indwarka, Best Psychiatrist in nazafgarh, Best Psychiatrist in bali nagar, Best Psychiatrist in patel nagar, Best Psychiatrist in rani bagh, Best Psychiatrist in west delhi, Best Psychiatrist in tilak nagar, Best Psychiatrist innavada, Best Psychiatrist in delhi cantt, Best Psychiatrist in pitampura, Best Psychiatrist in rohini, Best Psychiatrist in ashok vihar