Obsessive-Compulsive Disorder in Children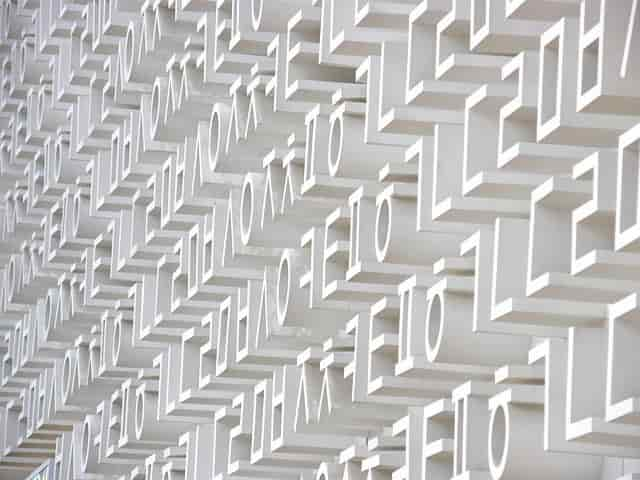 Many children occasionally have thoughts that bother them, and they might feel like they have to do something about those thoughts, even if their actions don't actually make sense. For example, they might worry about having bad luck if they don't wear a favorite piece of clothing. For some children, the thoughts and the urges to perform certain actions persist, even if they try to ignore them or make them go away. Children may have an obsessive-compulsive disorder (OCD) when unwanted thoughts, and the behaviors they feel they must do because of the thoughts, happen frequently, take up a lot of time (more than an hour a day), interfere with their activities, or make them very upset. The thoughts are called obsessions. The behaviors are called compulsions. 
Symptoms
Having OCD means having obsessions, compulsions, or both. 
Examples of obsessive or compulsive behaviors include: 
Having unwanted thoughts, impulses, or images that occur over and over and which cause anxiety or distress.

 

Having to think about or say something over and over (for example, counting, or repeating words over and over silently or out loud)

 

Having to do something over and over (for example, handwashing, placing things in a specific order, or checking the same things over and over, like whether a door is locked)

 

Having to do something over and over according to certain rules that must be followed exactly in order to make an obsession go away.

 
Children do these behaviors because they have the feeling that the behaviors will prevent bad things from happening or will make them feel better. However, the behavior is not typically connected to actual danger of something bad happening, or the behavior is extreme, such as washing hands multiple times per hour. 
A common myth is that OCD means being really neat and orderly. Sometimes, OCD behaviors may involve cleaning, but many times someone with OCD is too focused on one thing that must be done over and over, rather than on being organized. Obsessions and compulsions can also change over time. 
Treatment for OCD 
The first step to treatment is to talk with a healthcare provider to arrange an evaluation. A comprehensive evaluation by a mental health professional will determine if the anxiety or distress involves memories of a traumatic event that actually happened, or if the fears are based on other thoughts or beliefs. The mental health professional should also determine whether someone with OCD has a current or past tic disorder. Anxiety or depression and disruptive behaviors may also occur with OCD. 
Treatments can include behavior therapy and medication. Behavior therapy, specifically cognitive-behavioral therapy, helps the child change negative thoughts into more positive, effective ways of thinking, leading to more effective behavior. Behavior therapy for OCD can involve gradually exposing children to their fears in a safe setting; this helps them learn that bad things do not really occur when they don't do the behavior, which eventually decreases their anxiety. Behavior therapy alone can be effective, but some children are treated with a combination of behavior therapy and medication. Families and schools can help children manage stress by being part of the therapy process and learning how to respond supportively without accidentally making obsessions or compulsions more likely to happen again.   
Prevention of OCD
It is not known exactly why some children develop OCD. There is likely to be a biological and neurological component, and some children with OCD also have Tourette syndrome or other tic disorders. There are some studies that suggest that health problems during pregnancy and birth may make OCD more likely, which is one of many important reasons to support the health of women during pregnancy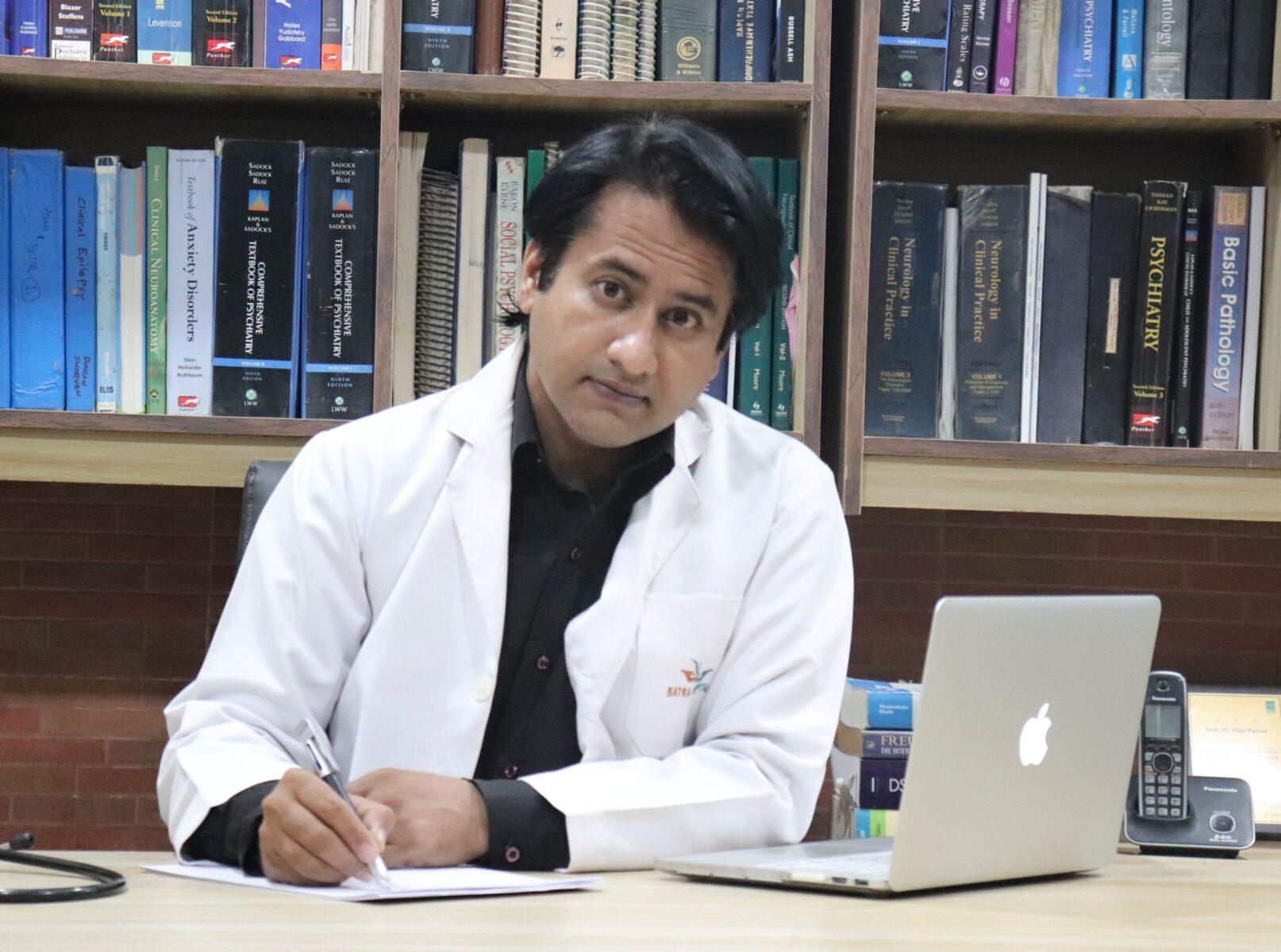 I Can Help
Dr Vijay PathakMBBS MD Psychiatry (CIP RANCHI)Positive Psychology & Psychiatry Practitioner Since 2005Dr. Vijay Pathak is a well-known Consultant and practicing psychiatrist in delhi. After completion of MBBS from Sardar Patel Medical College, Bikaner (University of Rajasthan), he worked in different specialties as Neurology, Neurosurgery, Plastic Surgery, Urology as resident Doctor. The grossly unnoticed psychological trauma among patients tilted his interest in Mental Health and he obtained an MD in Psychiatry from the legendry Central Institute of Psychiatry ,Ranchi.. He then worked in the Department of Psychiatry of RML Hospital New Delhi as Senior Resident for three years and as Research Officer for a further one year. During this period he also gained experience in the Drug Dependence TreatmentHis areas of specialization include adult psychiatry (bipolar disorders, schizophrenia and anxiety disorders), child and adolescent psychiatry (especially ADHD), de-addiction (alcohol and substance abuse) and community psychiatry. One of the Top Psychiatrist in Delhi Dr. Pathak is known to be not only effective but also compassionate with his patients, as a result of which they trust him and connect well with him.Dr. Vijay Pathak, also termed as one of the Best Psychiatrist in Delhi by many of his patients in reviews , has extensive training and experience in his profession and is well-versed in the segments of psychopathology, psychopharmacology, neuroscience, clinical genetics, psychological therapies, research methodology, and statistics.
Dr Vijay Pathak Consultant Psychiatrist in Delhi can be found on google by following tags  Psychiatrist In Delhi, Best Psychiatrist in delhi, Top Psychiatrist in Delhi, Delhi Psychiatrist, Psychiatrist in Rajouri Garden,Best Psychiatrist in Rajouri Garden, Psychiatrist in Hari Nagar, Psychiatrist in Tagore Garden, Psychiatrist in Raja Garden, Psychiatrist in Central Delhi, Psychiatrist in Ramesh Nagar, Psychiatrist in Moti Nagar, Psychiatrist in Shadipur, Psychiatrist Near Me,  Psychiatrist in Karol Bag, Psychiatrist in Rajendra Nagar, Psychiatrist in Punjabi Bag, Psychiatrist in Paschim Vihar,  Psychiatrist in Vikaspuri, Best Psychiatrist in uttam nagar, Best Psychiatrist in subhash nagar, Best Psychiatrist indwarka, Best Psychiatrist in nazafgarh, Best Psychiatrist in bali nagar, Best Psychiatrist in patel nagar, Best Psychiatrist in rani bagh, Best Psychiatrist in west delhi, Best Psychiatrist in tilak nagar, Best Psychiatrist innavada, Best Psychiatrist in delhi cantt, Best Psychiatrist in pitampura, Best Psychiatrist in rohini, Best Psychiatrist in ashok vihar